---
Investing in massage is an investment in your health.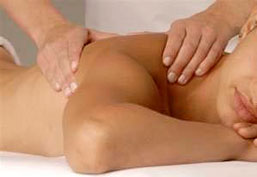 Hours:
Sessions are By Appointment only.
Please call 530 798 9210 to schedule.
Rates: Per session rates, payment by cash or check only.
Session Cost
45 Minutes $55
60 Minutes $85
90 Minutes $110
Discounted Package Rates * (Pre-Paid, 60 minutes/session)
4 Sessions $320 (save $20)
6 Sessions $475 (save $35)
10 Session Pack $790 (save $60)
TEAM Discount Rates: Available upon request and will be in accordance to treatments applied and rates discussed.
---
Policies:
Note: *Package deals will apply to hour long sessions only. Longer or shorter sessions must be paid separately.
Cancellation Policy:
Unanticipated events happen occasionally in everyone's life. In the desire to be effective and fair to all clients, the following policies are honored:
24 hours advance notice is required when cancelling an appointment. If notice is not given, full payment will be required and must be paid prior to your next scheduled appointment.
This policy applies to "no shows": those who either forget or consciously choose to forgo their appointment. Full payment for missed session will be required and must be paid prior to your next scheduled appointment.
Late Arrivals:
If you arrive late, your session may be shortened in order to accommodate others whose appointments follow yours. Depending upon how late you arrive, the therapist will determine if there is enough time remaining to start a treatment. Regardless of the length of the treatment actually given, you will be responsible for the "full" session.
Out of respect and consideration to your therapist and other clients, please plan accordingly and be on time.